For 30 years, TARA Labs has created & designed such industry standards as solid core & non-round conductors, air and vacuum dielectrics, as well as winning more awards, accolades & positive product reviews, than any other cable manufacturer in the world!
"Isn't it time you tried the world's finest, all hand-crafted high-end audio cables?"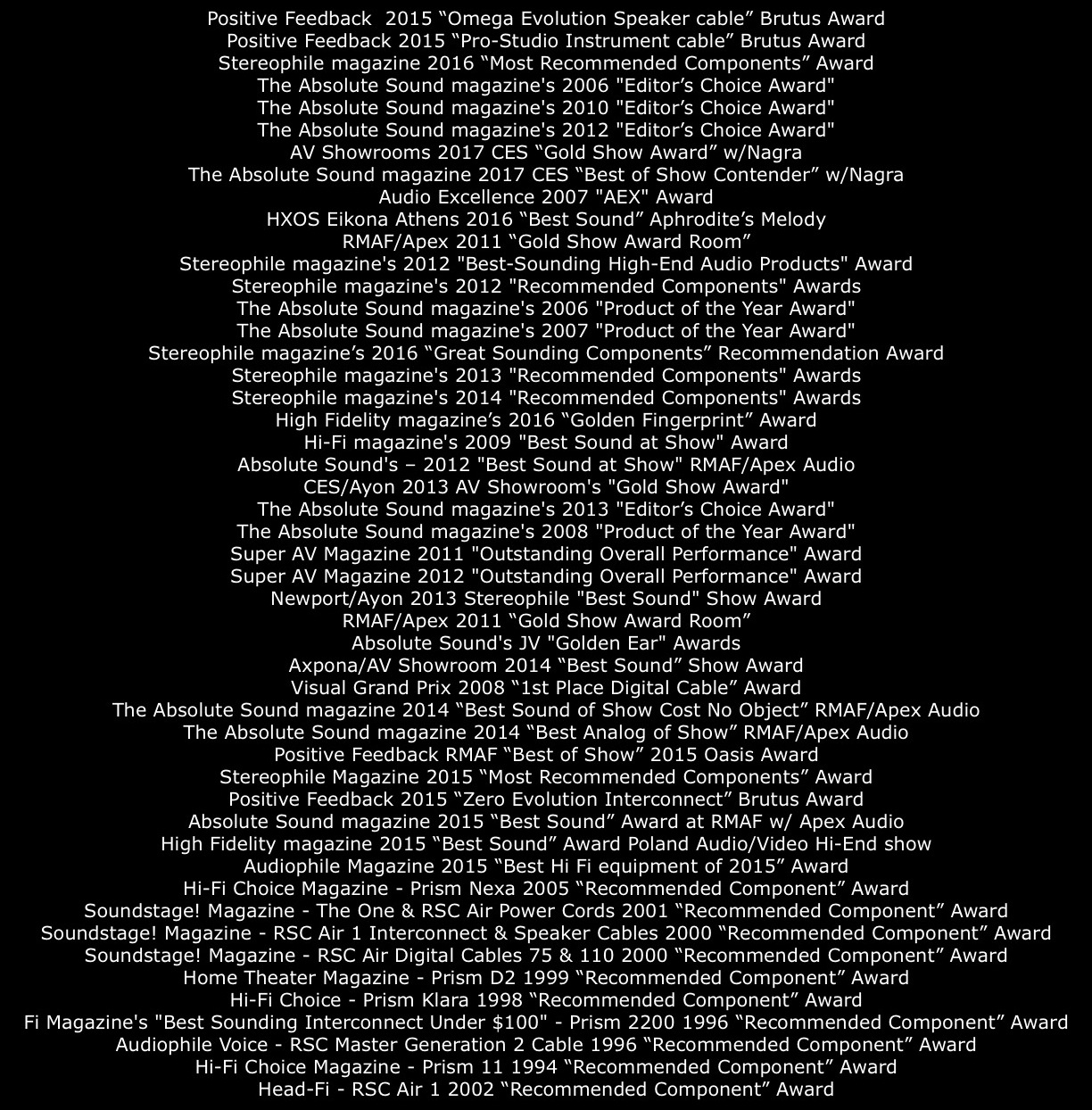 "Recommended Components" awards, accolades & positive reviews: Audio Techniques magazine, Hong Kong Journal magazine, Audiophile magazine China & Hong Kong, Bound for Sound magazine, High Fidelity magazine, Krakow Sonic Society, The Audiophile Voice magazine, Fi magazine, Hi End Audio Journal magazine, Stereophile magazine, The Absolute Sound magazine, Sonic Review magazine, Home Theater magazine and Sound & Vision magazine. Including the many online publications magazines: 6 Moons, Positive feedback (PF), AV Guide, Analog Planet, Audio Review, Head-Fi, Soundstage, Hi Fi Russia, Hi-Fi Stereo Brazil, High Fidelity magazine Poland, Digital Home, Hi Fi Music, Audio Shark, Mono and Stereo High-end audio magazine, Super AV, Head Fi, Soundstage magazine, Fi Magazine, What's Best Forum, Hi Fi Choice magazine, etc. TARA Labs has literally hundreds of positive reviews, in multiple languages from prestigious hi-end audio magazines from around the world.