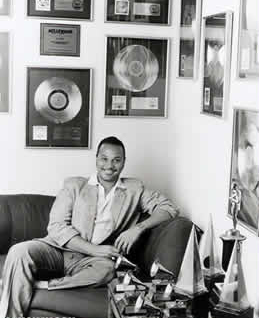 Al McKay
World famous guitarist and multi-platinum songwriter. Veteran session player, sideman and in-demand instrumentalist, both on stage and in the studio. A bandleader of international renown. Over the course of the extraordinary career that is now entering its fifth decade of uninterrupted music-making, Al McKay has established a reputation as one of the most innovative and influential artists of his generation. A musician's musician, McKay's professional portfolio puts him front and center in many of the pivotal moments on modern music history and even if his name doesn't immediately ring a bell, there's no mistaking his unique and distinctive sound. Simply put, Al McKay is the real McCoy.
Read More

Ben Harper
With the March 20th release of his seventh studio album, the double-disc Both Sides of the Gun, Ben Harper offers his signature mix of rock, soul, and folk music, while also venturing into new territory. "I was hoping I could come back to the root of my earlier records, the sparseness and intimacy," he says, "and also branch out further in a produced sound than ever before." From the blazing Curtis Mayfield/Stevie Wonder-style funk of "Black Rain" to the gentle sway of "Morning Yearning" to the full-on power ballad "Waiting for You," the eighteen songs on Both Sides reveal a master stylist at the peak of his game.
Read More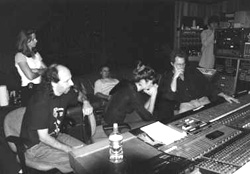 Clark Germain
Grammy and Emmy-nominated recording engineer/producer Clark Germain is credited with hundreds of professional albums to date. He has worked with such diverse artists as U2, Herbie Hancock, Poncho Sanchez, Counting Crows and Bonnie Raitt. His most recent collaborations include award-winning albums with Chick Corea, Wayne Shorter, and David Benoit. German has been lauded for his precision and richness in acoustical recording, as well as his embrace and utilization of new technology, including 5.1 Surround Sound formats in DTS and DSD.
Read More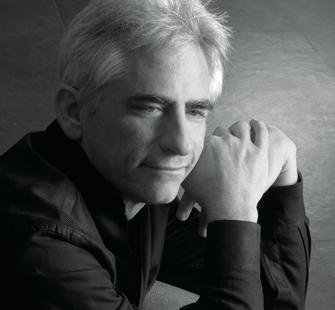 David Benoit
One of the more popular performers in the idiom somewhat inaccurately called "contemporary jazz," David Benoit has mostly performed light melodic background music, what critic Alex Henderson was dubbed "new age with a beat." Benoit has done a few fine jazz projects (including a tribute to Bill Evans and a collaboration with Emily Remler) but most of his output for GRP has been aimed clearly at the charts.
Read More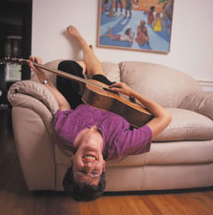 Jamie Anderson
Touring nationally since the eighties, Jamie Anderson has played her warm and witty songs in hundreds of coffeehouses, concert halls, colleges and festivals all over the U.S. She's released seven albums including her newest, A Promise of Light, produced by Kiya Heartwood (Wishing Chair). Her music has been featured on the Dr. Demento radio show, Car Talk, and stations all over the world. Jamie loves being a full time musician, so she doesn't really park cars, but her mama said she should have something to fall back on.
Read More

Jeffery Weber
Jeffrey Weber is a twenty-five year music industry professional. He has produced over 135 CDs with releases on just about every major label as well as a host of independent labels. Along the way, his projects have yielded two Grammys, seven Grammy nominations, at least seventeen top ten albums, two number one albums and an assortment of other honors.
Read More

Larry Carlton
Larry Carlton's own musical story began in Southern California. He picked up his first guitar when he was only six years old. He was introduced to jazz in junior high school after hearing The Gerald Wilson Big Band album, Moment of Truth, with guitarist Joe Pass. Larry then became interested in Barney Kessel, Wes Montgornery and the legendary blues guitarist B.B. King.
Read More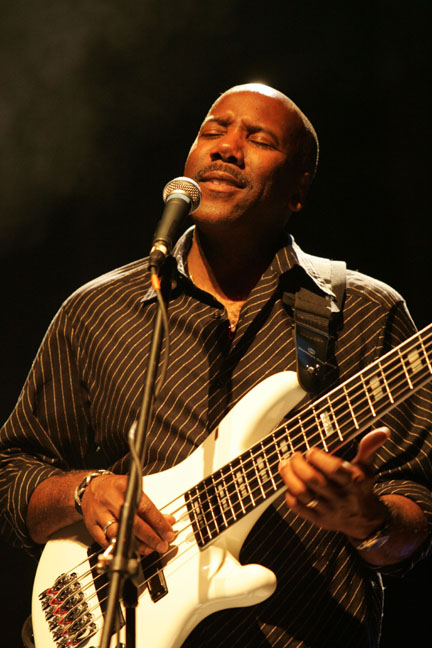 Nathan East
Born one of the seven children of Thomas and Gwendolyn East on December 8, 1955, in Philadelphia, PA, Nathan East and his family moved to San Diego, CA, when he was four years old to accommodate his father's aerodynamic engineering job. As a child, East would peck out familiar melodies on the family piano. He began playing the cello in the junior high school orchestra when he was in the seventh grade. When East was 14, he switched to bass guitar, inspired by his older brother David's mastery of the instrument. He began playing for local church groups and folk masses with his brothers.
Read More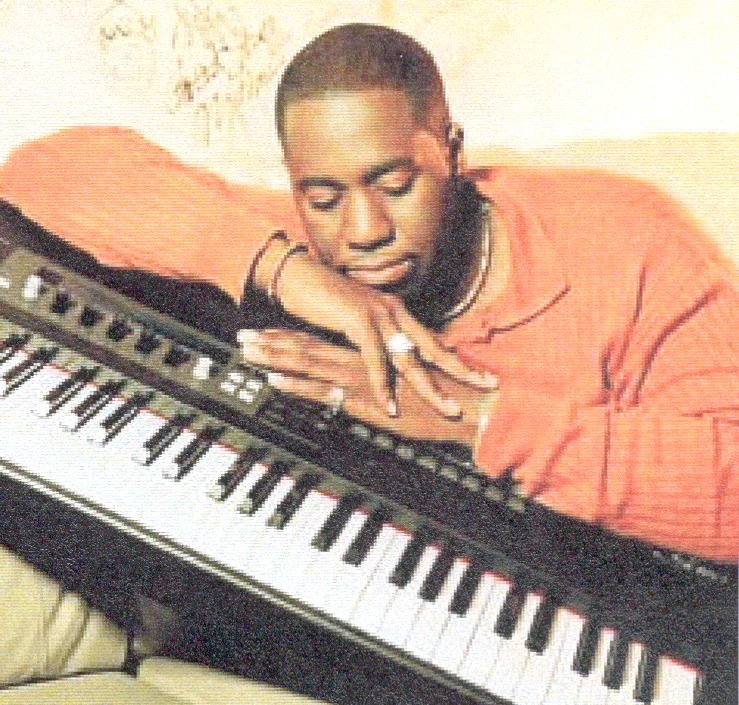 Tim Carmon
"I'm not afraid of the camera," shrugs the Washington, D.C., native. "I'm very jolly, and I can get into clown mode real quick. But even my television roles involve music. I've been making my living at music since age 14. I grew up in a musical family, so it's in my blood. My mom plays, and so do most of my seven brothers and sisters. The whole piano thing started for me when I'd have competitions with my sister to see who could pick out the most cartoon themes on the keyboard. I played a lot in church, too, and that's still a big part of my playing. When Marcus Miller tells cats about me, the first thing he says is that I have a church feel. If you put an organ in front of me, you're definitely going to hear it!"
Read More